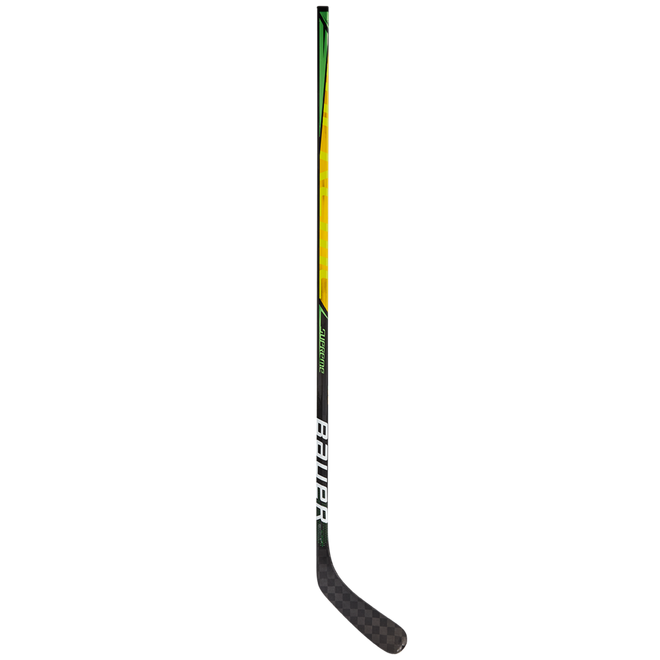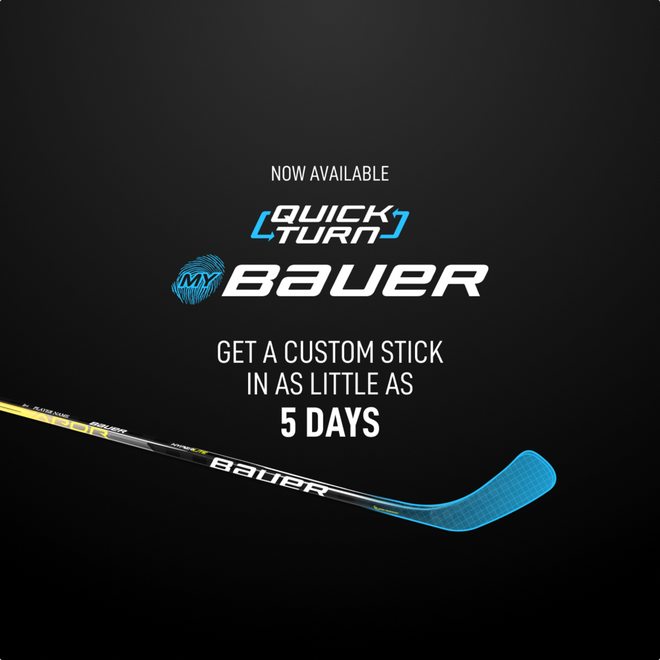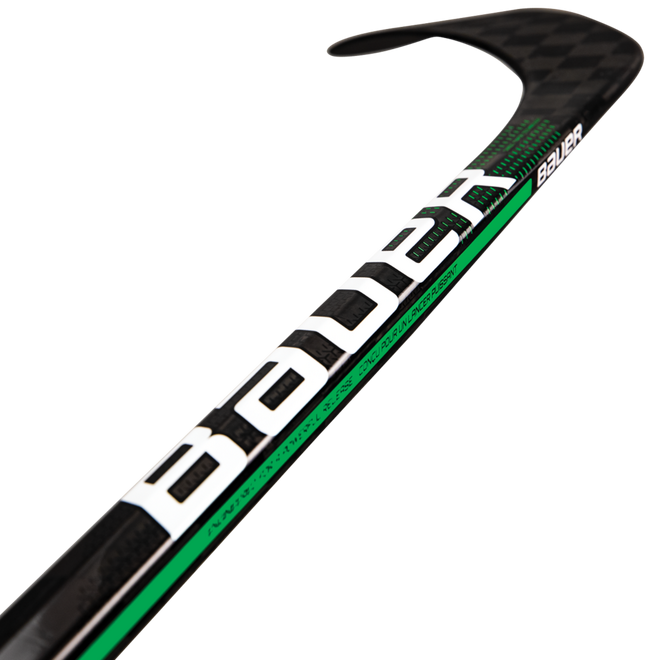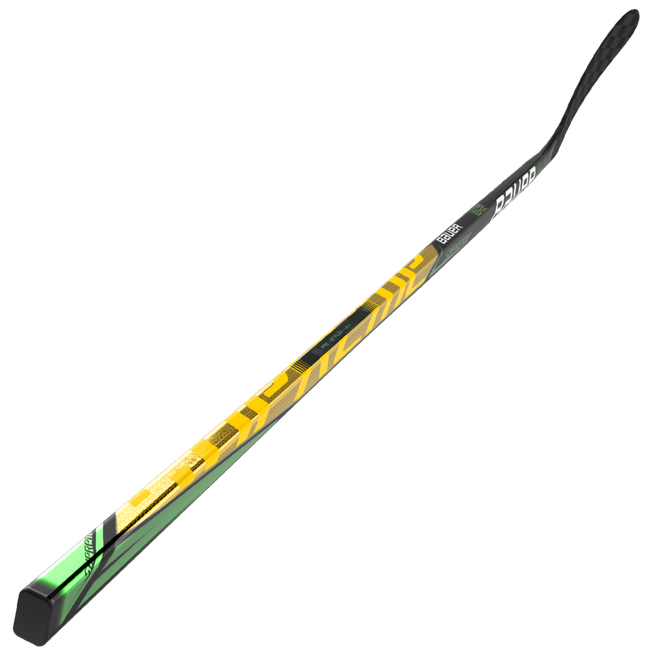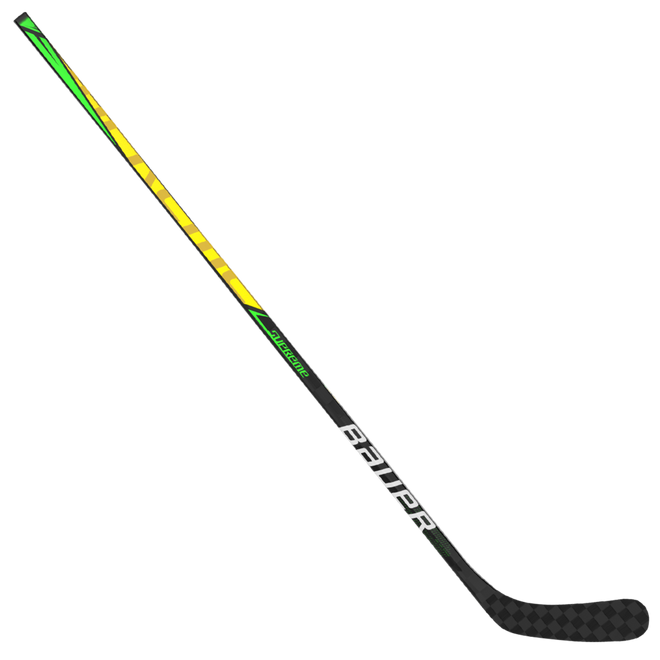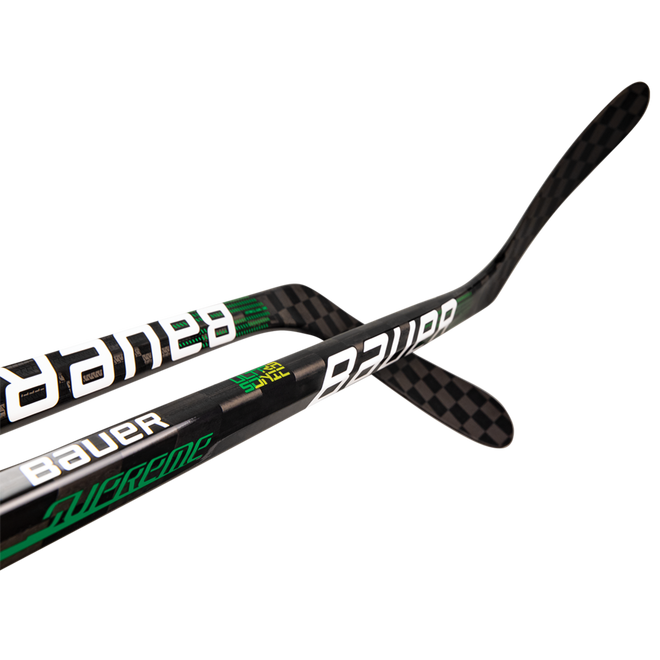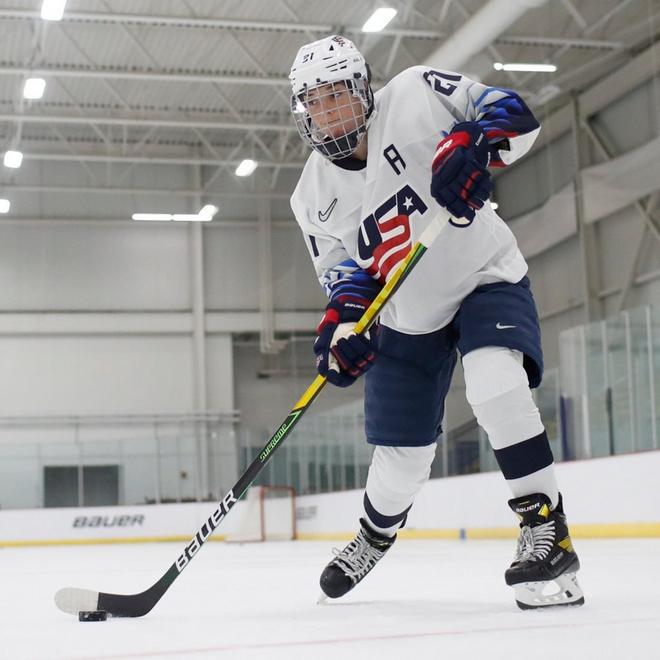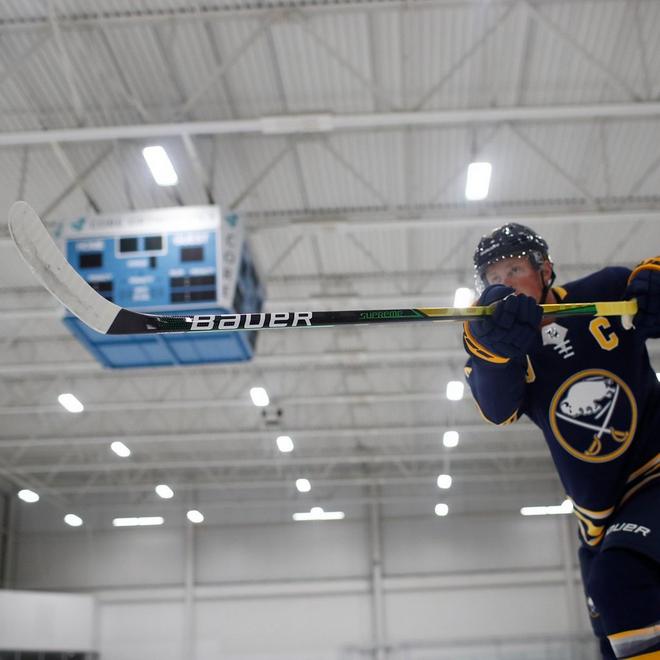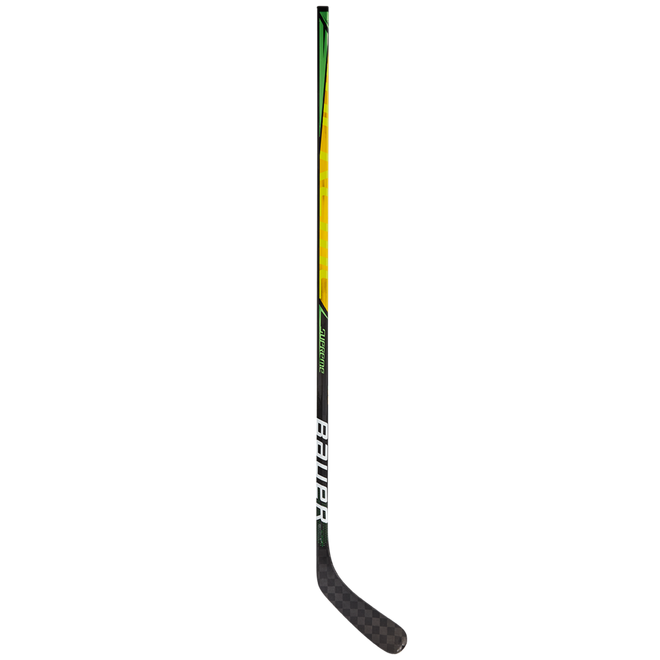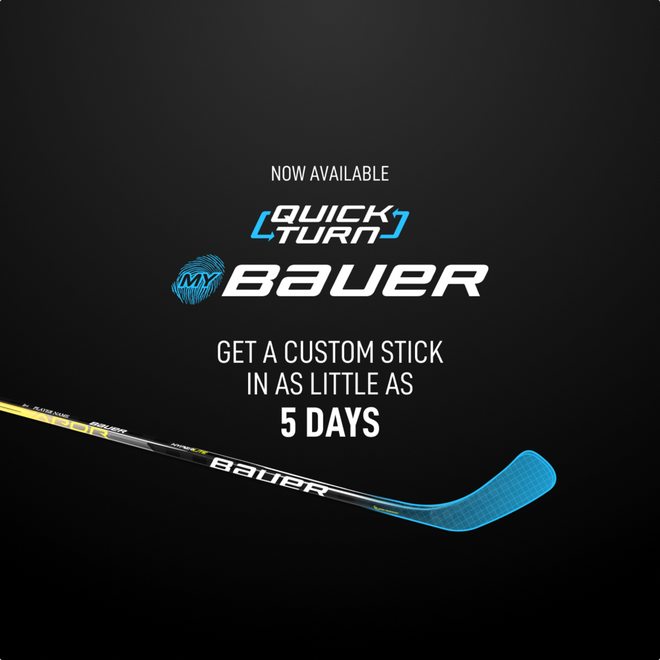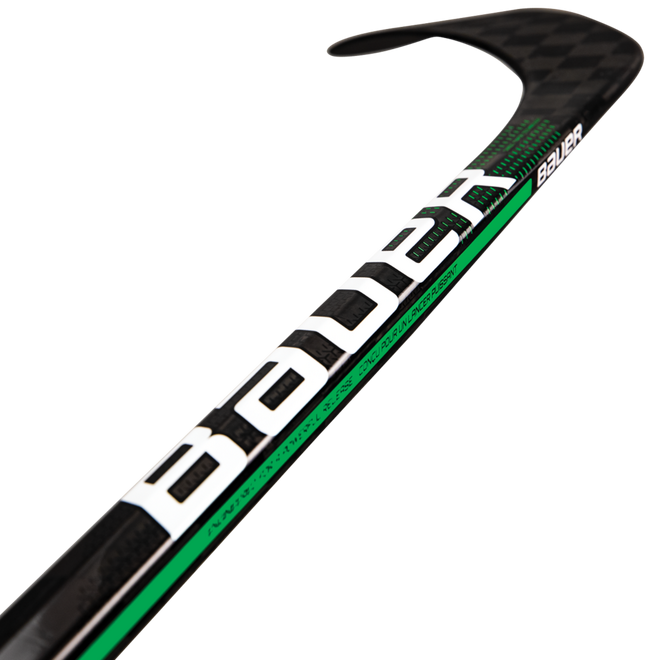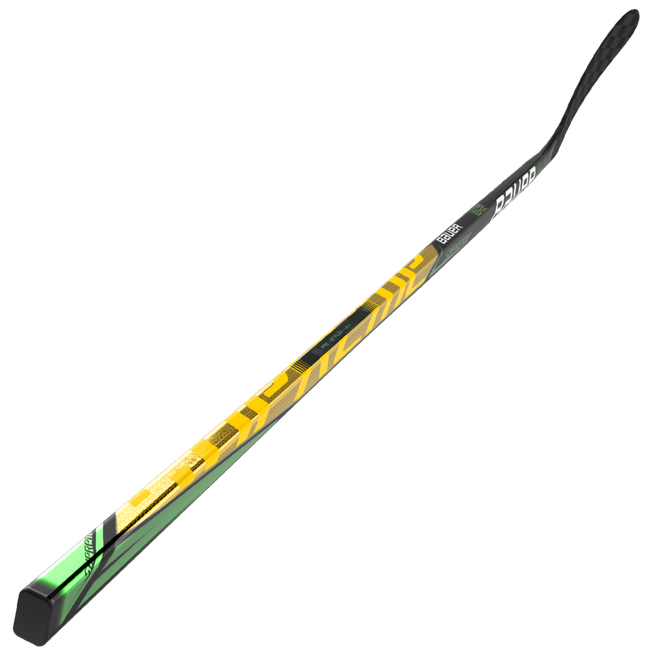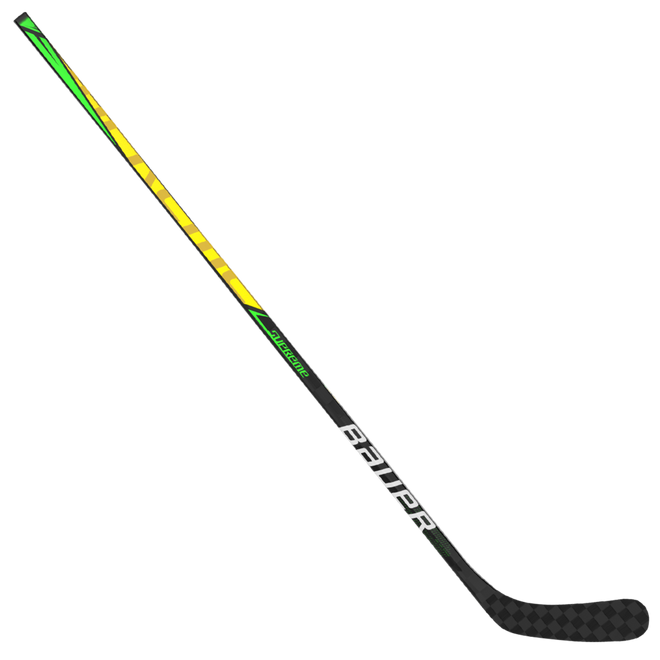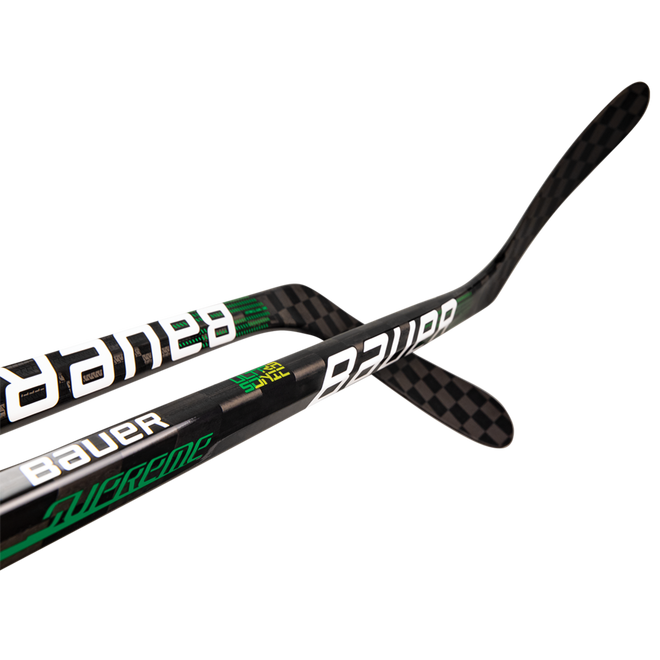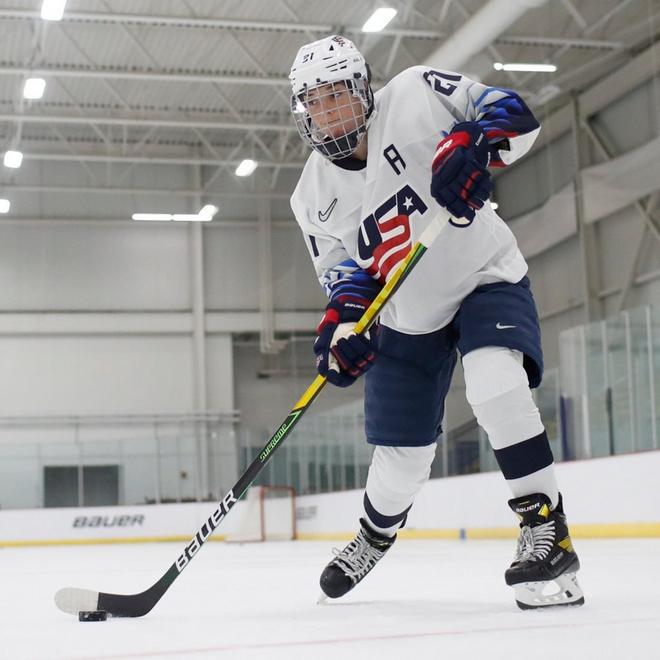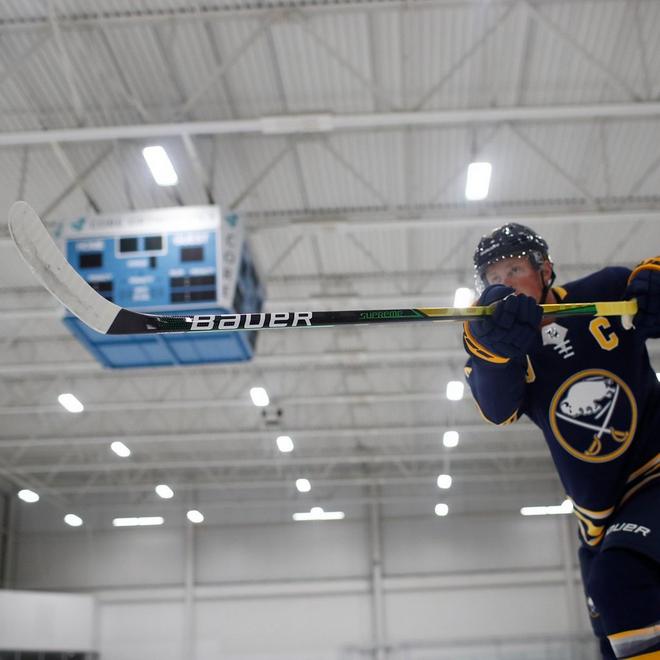 SUPREME ULTRASONIC Griptac Stick Senior
Nach mass anfertigen lassen
Details
https://www.bauer.com/en-US/hockey-sticks/supreme-sticks/supreme-ultrasonic-griptac-stick-senior-644496.html.bauer.com/en-US/mission-rh-inhaler-wm02-skate-senior-688698462418.html
Sonderaktionen
Prepare for an all new Supreme. Built on a brand new platform, the Supreme Ultrasonic is our lightest Supreme stick ever. At 390 grams, it's the same weight as Vapor FlyLite. And it's been re-engineered for snapshots, not just slapshots. We're ensuring that every ounce of energy put into the stick will go to the puck, no matter what type of shot taken. The highlight feature is our Sonic Taper Technology, a revolutionary taper that reduces weight and improves stability to create an energy transfer down through the stick for an even faster and more powerful release.

More Highlights:
• The Sonic Taper creates a faster transfer of energy to the blade.
• A full Advanced Carbon Layering construction reduces weight to 390 grams.
• Asymmetrical TeXtreme maximizes energy flow with every play.
• Duraflex resin adds durability.
• Monocomp Technology improves balance and puck control.
• FastCore, a new, lightweight blade core with two different foams fused together improves puck feel and acceleration. The outer part is designed to reduce weight and the strike zone helps maximize energy into the shot.
MEHR ERFAHREN
Find a Retailer
A SIMPLE AND EASY WARRANTY
LOWEST PRICE GUARANTEE
24/7 SUPPORT FROM BAUER FIT EXPERTS
HASSLE-FREE SHIPPING
RISK FREE RETURNS: ALL RETURNS ARE FREE OF SHIPPING COSTS
VISIT BAUER SUPPORT >
KEY TECHNOLOGIES
MORE ENERGY,
MORE POWER
Allows energy to transfer from shaft to blade with maximize force and control on all shot types.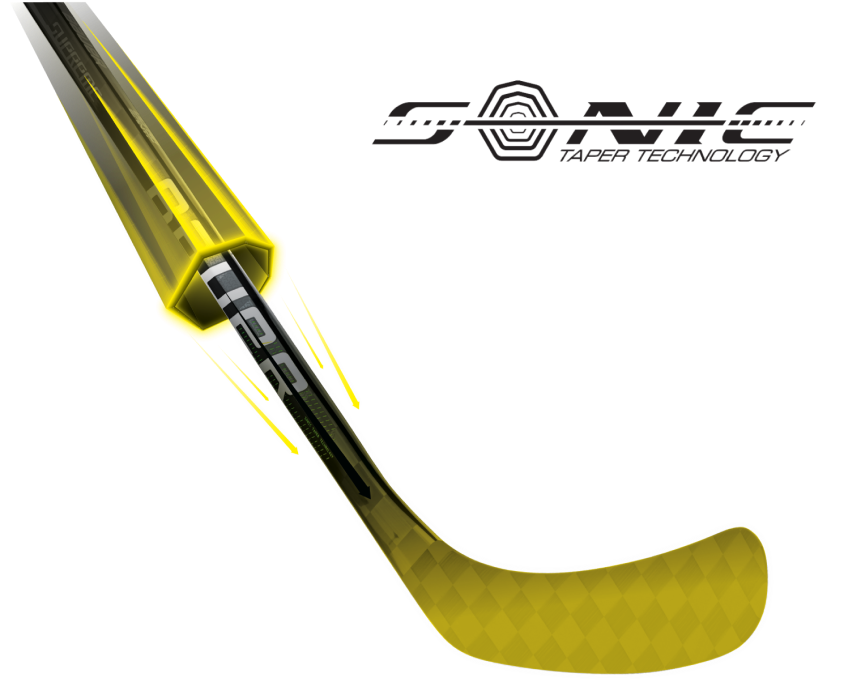 MORE VELOCITY,
MORE FEEL
Reduces weight to improve the balance of the stick while maximizing puck velocity and feel.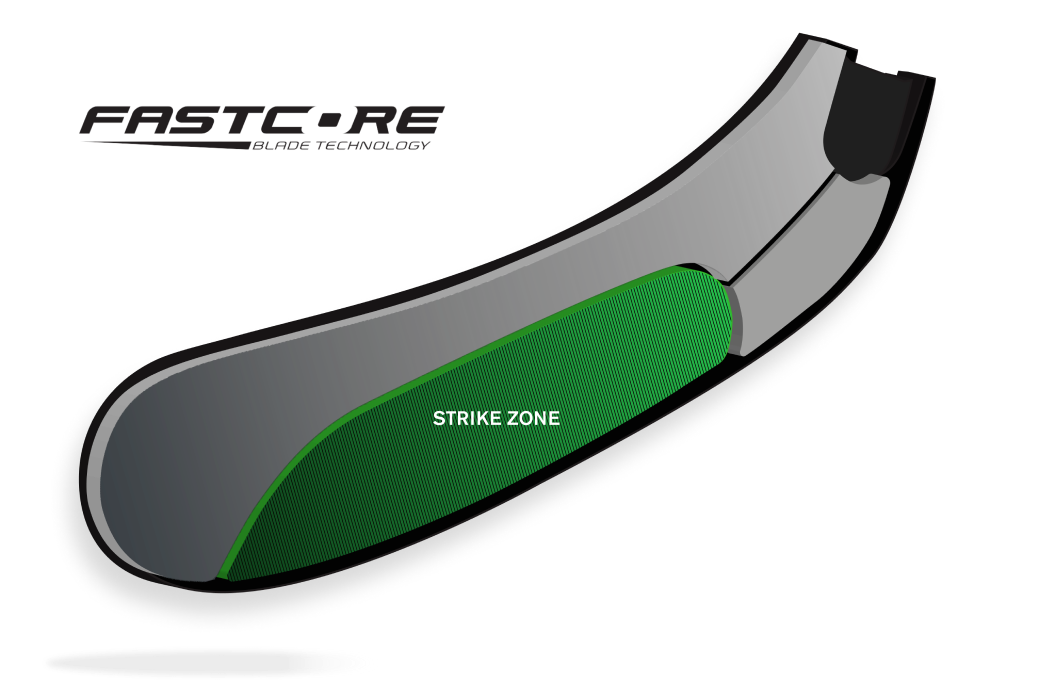 LIGHTWEIGHT
PERFORMANCE
Ultra Lightweight carbon fiber is strategically layered to reduce weight with increased strength.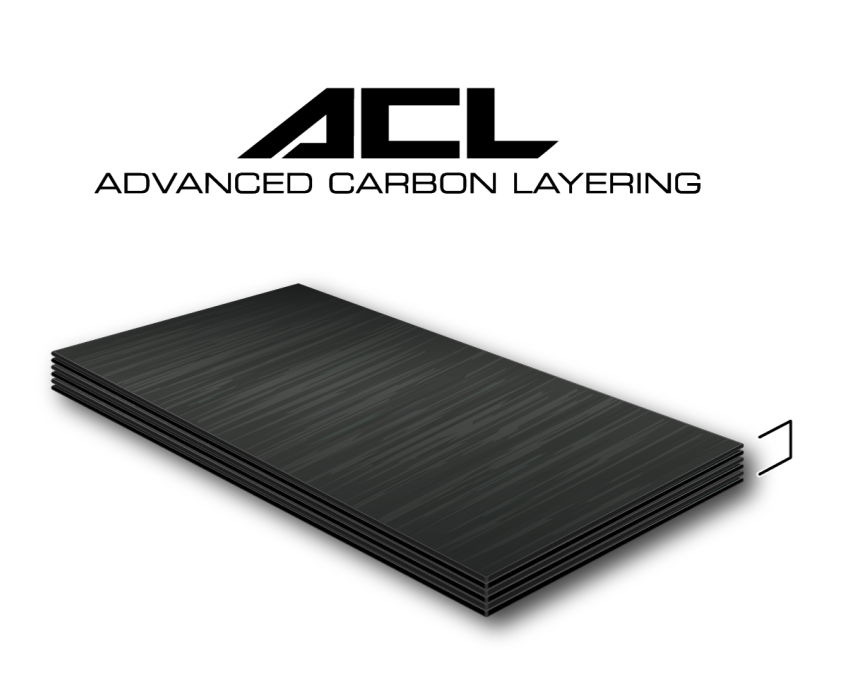 EINHEITLICHE
ENERGY FLOW
Built as a true 1-piece construction from handle to blade for better energy flow in every stick.

SUPREME ULTRASONIC Griptac Stick Senior
Shot Technology
SONIC Taper Technology
Shaft Technology
Lightweight Asymmetrical TeXtreme® construction; ACL Technology (55 flex and above only); Square shaft geometry; DuraFlex Resin System
BLATT-TECHNOLOGIE
ACL technology (55 flex and above); FAST CORE (55 flex and above)
Konstruktion
Monocomp-Technologie
Größen
60" (70, 77, and 87 flex)
Materialien
1056640, 1056639, 1056637
Muster
P92, P88, P28, P92M L/R
Garantie
30-DAY LIMITED NORTH AMERICAN WARRANTY ON COMPOSITE STICKS If a claim is submitted within 30 days of purchase, BAUER Hockey will provide a one-time replacement of your player or goalie composite stick if damaged due to a manufacturer defect. Zur Bearbeitung der Reklamation benötigt Bauer Ihre Originalquittung von einem autorisierten BAUER Händler. Des Weiteren ist der weiße Seriennummeraufkleber, der an der Originalquittung befestigt ist, erforderlich. Handschriftliche Belege oder Bankauszüge werden nicht akzeptiert. Machen Sie bitte eine Kopie der Quittung für Ihre Unterlagen. Ohne diese Informationen werden Garantieansprüche nicht bearbeitet. Hinweis: Für Schläger mit Holz- oder Schaumstoffkern oder Ersatzblätter gibt es keine Garantie. Please also note, that warranty will be voided, if the composite stick has been used on concrete or asphalt.