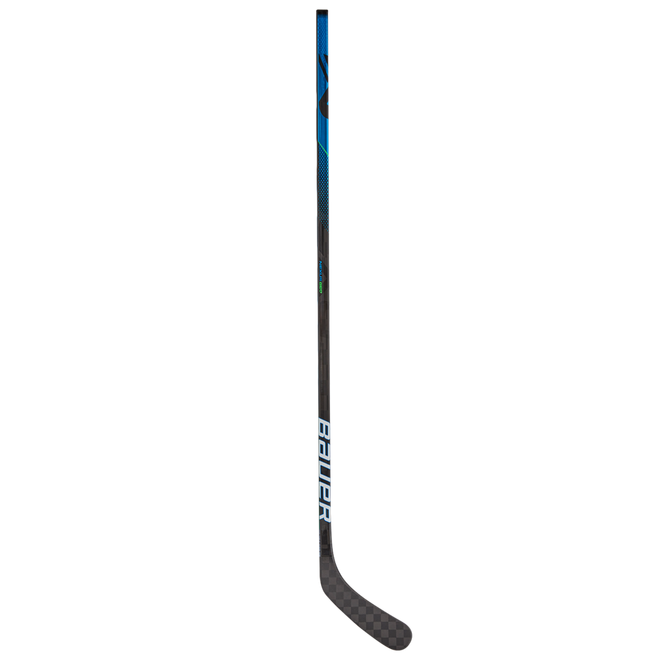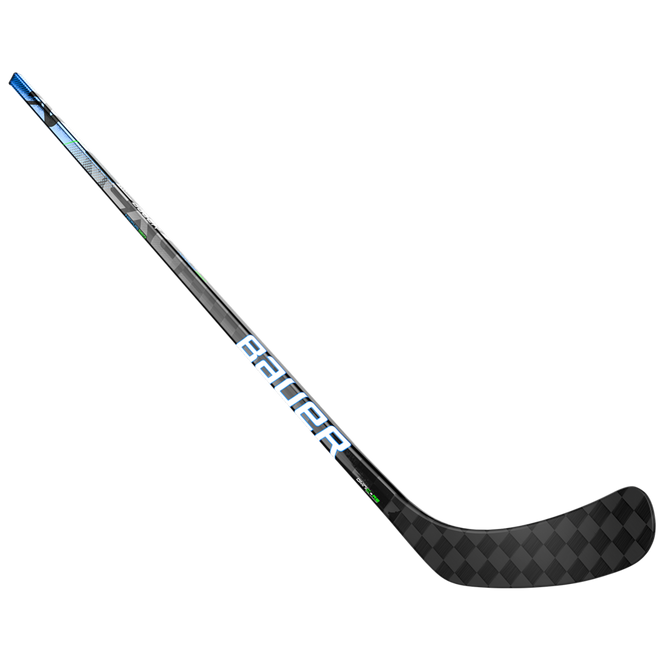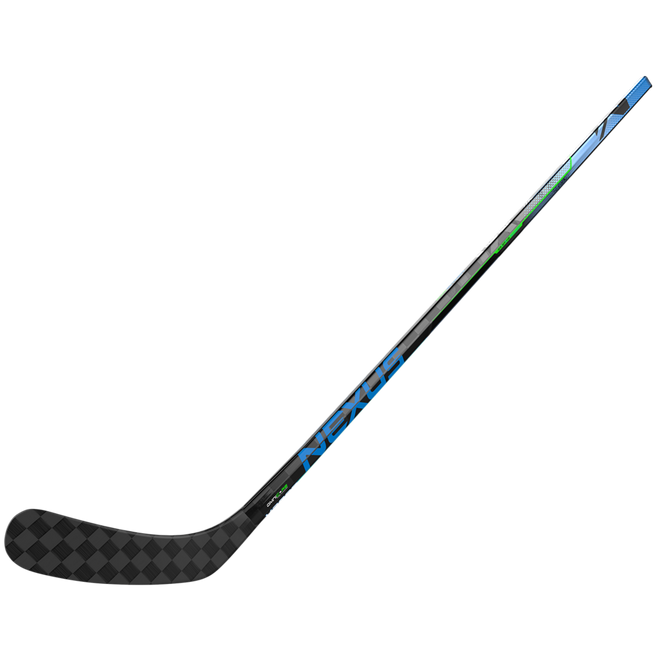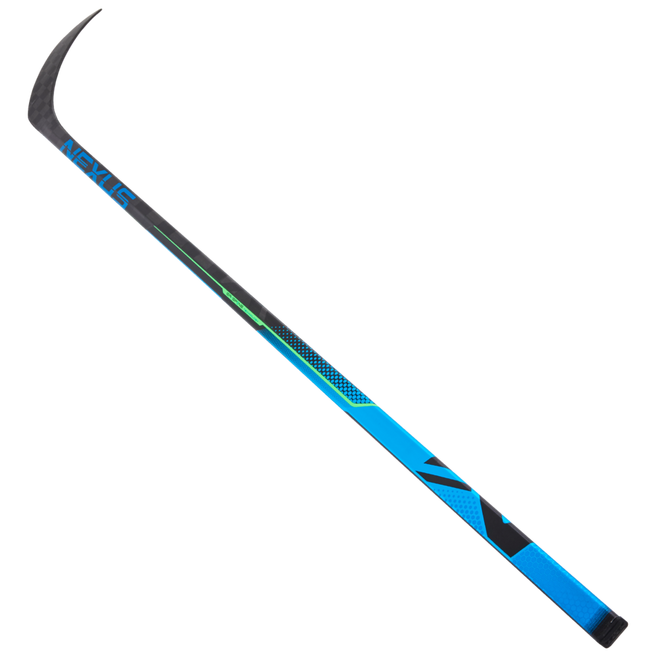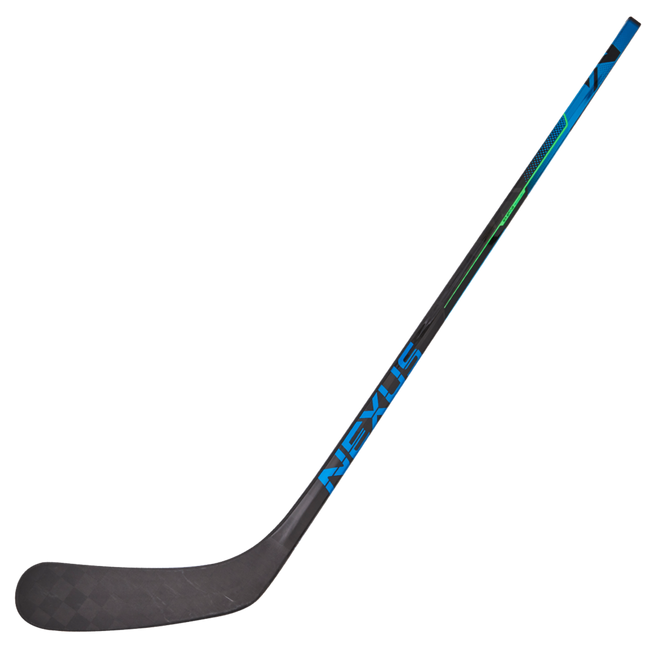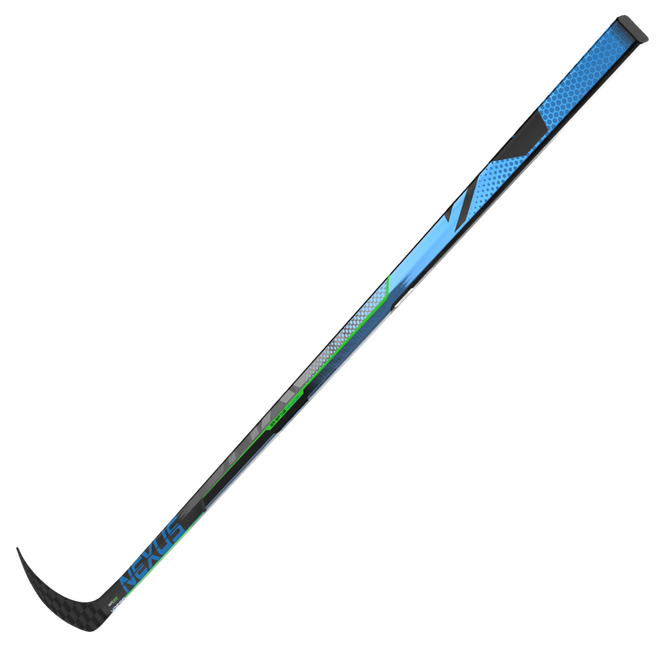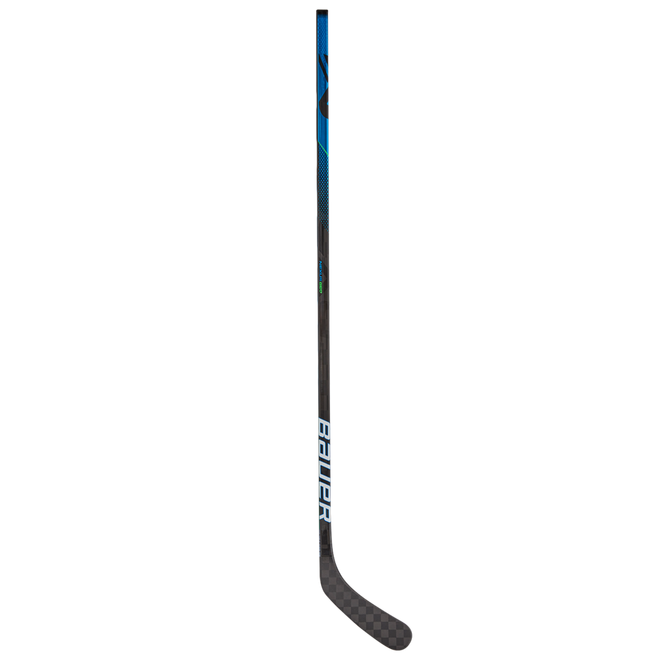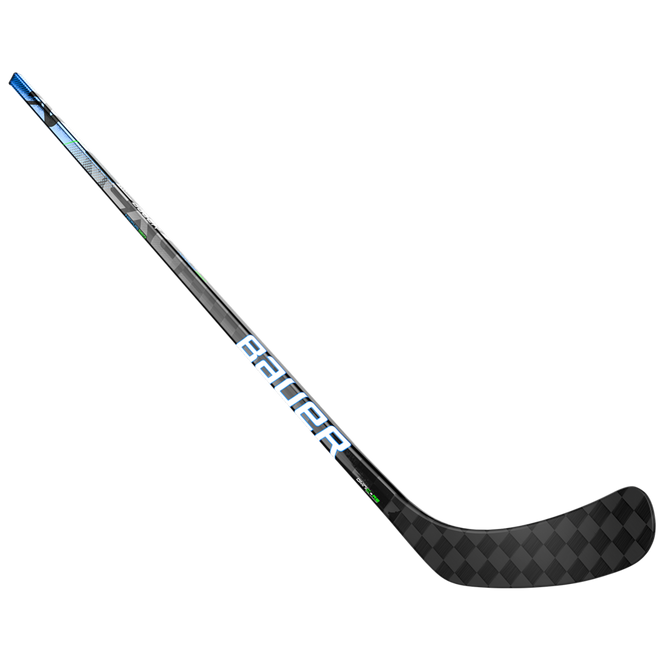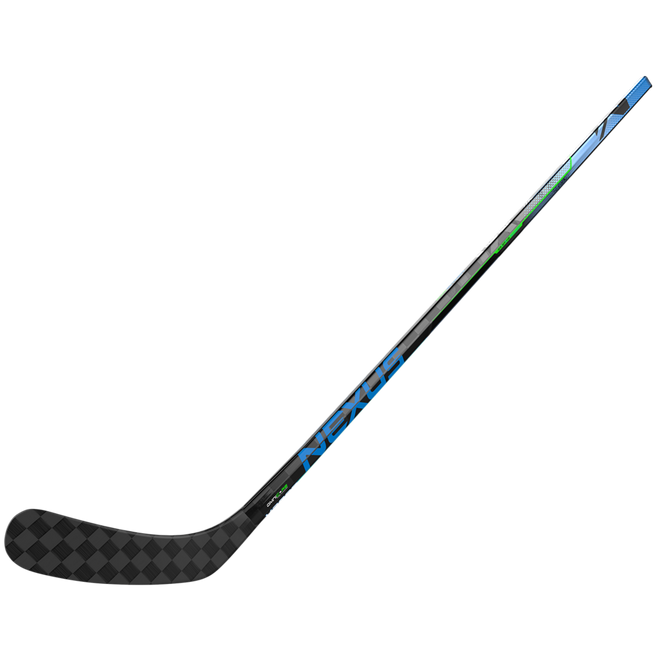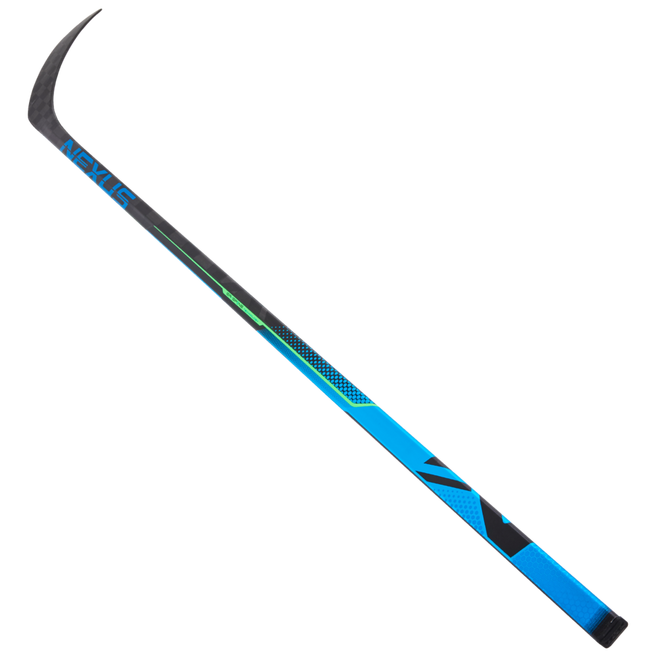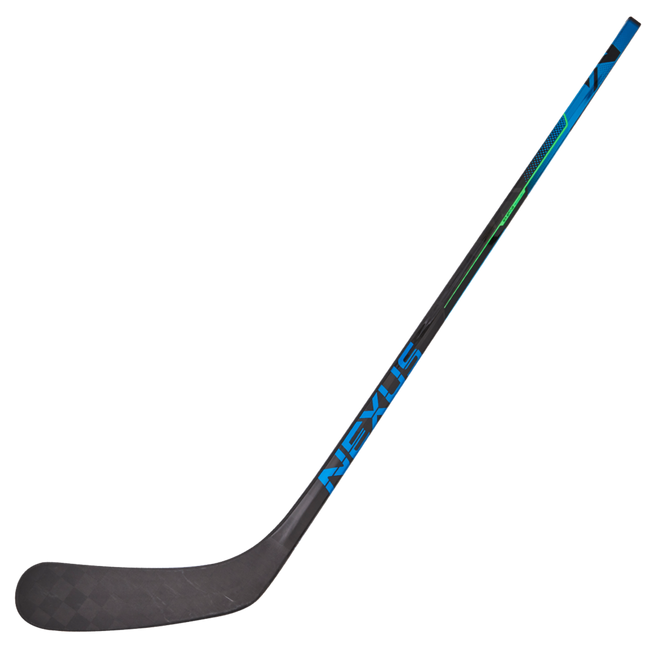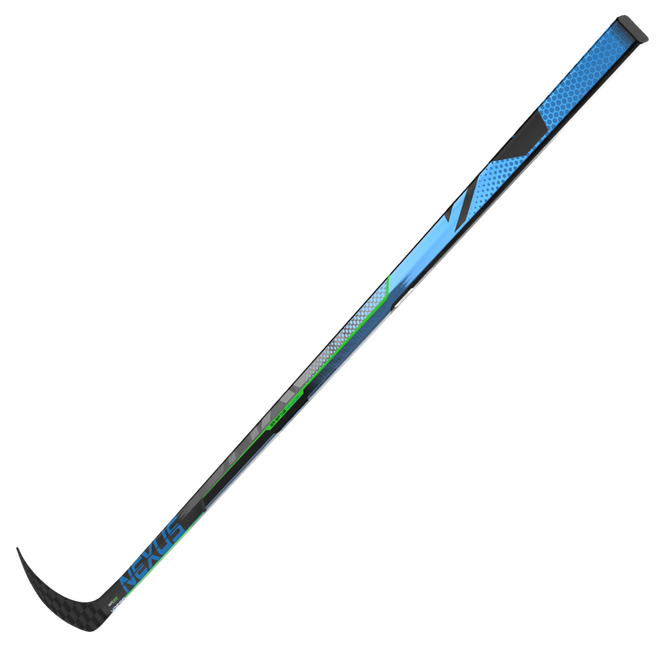 NEXUS GEO Griptac Stick Intermediate
Nach mass anfertigen lassen
Details
https://www.bauer.com/en-US/hockey-sticks/nexus-sticks/nexus-sticks-intermediate/nexus-geo-griptac-stick-intermediate-691089.html
Sonderaktionen
The Nexus Geo is taking Nexus performance to the next level. Coming in at 390 grams, the Geo matches the weight of the Vapor FlyLite. This stick gives the player ultimate versatility and the ability to do anything from anywhere on the ice. The highlight feature is ER SPINETECH, a 5-sided shaft geometry that let us remove excess carbon fiber layers in the key loading area of the stick while maintaining a standard Nexus mid-kick point.
The benefits are immense:

• The ER Spine is designed to make shooting effortless.
• It has an optimized flex profile to allow you to lean a lot easier into your shots.
• It creates a faster transfer of energy to the blade.
• The 5-sided shape provides a unique feel which contours to the player's hands to maximize feel and control.
• A full Advanced Carbon Layering construction reduces weight to 390 grams.
• Asymmetrical TeXtreme maximizes energy flow with every play.
• Duraflex resin adds durability.
• Monocomp Technology improves balance and puck control.
• New OmniCore blade technology adds stability to reduce blade fatigue and create a faster release.
MEHR ERFAHREN
Find a Retailer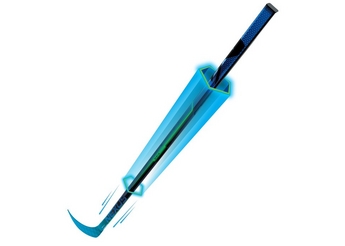 ER SPINE TECHNOLOGY
Makes it easier to load energy into the stick for a faster, more controlled release in any situation.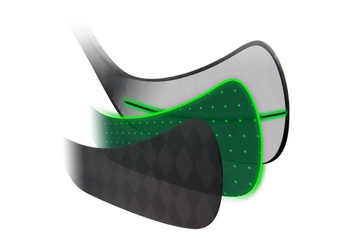 OMNICORE BLADE TECHNOLOGY
The carbon fiber bridge adds stability to make the blade feel newer, longer and creates a faster release.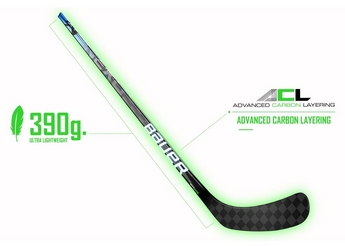 LIGHTWEIGHT FOR A FASTER RELEASE
A full Advanced Carbon Layering construction reduces weight to 390 grams.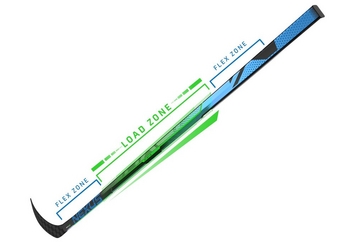 STIFF ZONE
Reduces weight while creating faster energy transfer to the blade, making it easier to load and release shots.
NEXUS GEO Griptac Stick Intermediate
Upgrades
Additional Flexes: 1056859 - 77 flex; 1056991 - 70 flex; 1056993 - 65 flex; 1056994 - 55 flex; 1056995 - 50 flex; 1056996 - 40 flex; 1056997 - 30 flex
Shot Technology
ER SPINE Technology
Shaft Technology
Lightweight Asymmetrical TeXtreme construction; ACL Technology (55 flex and above only); DuraFlex Resin System
BLATT-TECHNOLOGIE
ACL technology (55 flex and above); OMNICORE (55 flex and above)
Konstruktion
Monocomp-Technologie
Muster
P92, P88, P28, P92M L/R (P92M endast i SR/INT)
Garantie
30-DAY LIMITED NORTH AMERICAN WARRANTY ON COMPOSITE STICKS If a claim is submitted within 30 days of purchase, BAUER Hockey will provide a one-time replacement of your player or goalie composite stick if damaged due to a manufacturer defect. Zur Bearbeitung der Reklamation benötigt Bauer Ihre Originalquittung von einem autorisierten BAUER Händler. Des Weiteren ist der weiße Seriennummeraufkleber, der an der Originalquittung befestigt ist, erforderlich. Handschriftliche Belege oder Bankauszüge werden nicht akzeptiert. Machen Sie bitte eine Kopie der Quittung für Ihre Unterlagen. Ohne diese Informationen werden Garantieansprüche nicht bearbeitet. Hinweis: Für Schläger mit Holz- oder Schaumstoffkern oder Ersatzblätter gibt es keine Garantie. Please also note, that warranty will be voided, if the composite stick has been used on concrete or asphalt.